EDUCATE PUBLIC & ACCOMPANY NATIONAL SHIFT IN ENERGY EFFICIENCY
Public Affairs/Strategic Communication/Media Management /Crisis Communication
Situation – Introduction of The Programme National d'Efficacité Energétique (PNEE)
Energy Efficiency is crucial for sustainable development, including the pursuit of SDG 7, the UN-adopted goal of ensuring modern energy for all. The Programme National d'Efficacité Energétique (PNEE) was introduced in 2015 to offer Mauritian companies technical and financial assistance to reduce energy consumption, have more competitiveness and be more eco-friendly. PNEE is a joint initiative of local business and public sector, with technical and financial support from Agence Française de Développement and the European Union.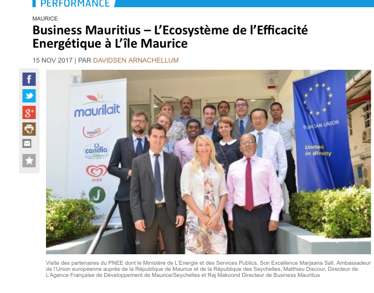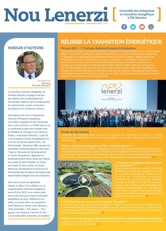 Maluti's Consulting role
Accompany PNEE to prompt regulators to review energy law/regulations in order to create the relevant eco-system for energy transition.
Educate business on the new concept of energy transition, and move from a carbon-based economy to a low-carbon one.
Assist PNEE in federating local business towards an energy paradigm shift.
Elaboration and continuous updating of a Crisis Communication Management
Education of the media.
Ensuring close media monitoring with remedial actions being taken when necessary.
Outcome
2015-2017 period: 10 projects and 88 energy audits were performed in local businesses.
The Ministry of Energy and Public Utilities, in collaboration with the UNDP, launched the project "Accelerating the Transformation Change to a Low Carbon Economy in the Republic of Mauritius" which aims at creating the necessary regulatory framework