Many met us because we were the organizational communication and reputation management solution provider during times of disruption. Maluti is built for this era of perpetual changes: we adapt, analyse, navigate and engage with our clients to build solid bridges between them and their different publics. And repair fragile ones through mutual understanding. Bridges that will stand the test of time and interference.
Incorporated in Mauritius in 2003, Maluti is an independent Communications & Reputation Management firm. We operate locally and internationally through our close affiliations with international firms and professionals. Our experienced team offers the nimbleness and flexibility needed to work in today's ever-changing environment. We also have the ideal dynamic structure to assemble larger teams comprising of specialists with experience matched to your brief.
We work Global
Our clients benefit from our affiliations with selected international strategic communication firms, with whom we partner either on ongoing basis or for ad-hoc projects. Our international partners are the international strategic advisory consultancies BLJ London and Avisa London, the international strategic communications and media firm Pont Partners in London and Paris, and the global business communication advisory firm FTI Strategic Communications.
We also partner with trusted associated regional reputation management and communication companies and other professionals when a project demands it.
We aim to generate the best possible integrated communications solutions to accompany our clients towards their business goals, while elevating the role of our profession and being an engaged corporate citizen.

COURAGE
To always retain our integrity and spirit of independence, and act with what resonates with our company and personal values, and always say and do what is right for us, clients, colleagues and communities, even more so in difficult situations

PROFESSIONAL ELEVATION
To deliver excellence to clients, by fully respecting the principles of truth and ethics on which our profession leverages and through which is it elevated

RESPONSIBLE
To thoroughly and consistently be self-motivated and self-disciplined, and always act as a leader of the company.

LOYALTY
To be dedicated to the company's mission, to our country, and to each collaborator, and acknowledge that we are part of something bigger.

INNOVATION
To all be actively searching for and harmoniously merging new, disruptive ideas into existing processes, with innovation coming from both inside the company and from external sources.

PLEASURE
To strive to keep pleasure at the forefront of everything we do and keep clients happy, but also focus on ensuring that the team is finding joy in their work, as a unit and as individuals.
Our agency leverages on a talented team of fully qualified professionals that cumulate decades of experience. Our clients get the direct benefits that come with experience, in addition to a support team that are not populated by junior staffers.
We regularly collaborate with our network partner, the international strategic communications firm FTI Consulting or with the international strategic advisory consultancy BLJ London . We also join forces with trusted associated companies and other professionals on specific projects.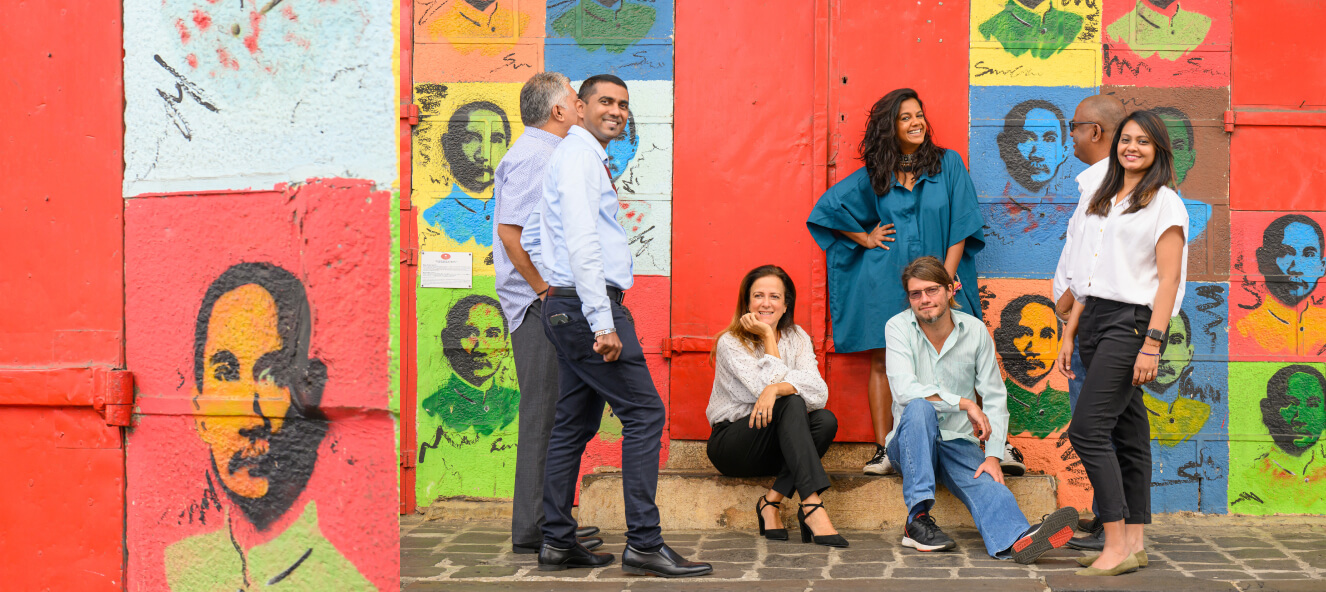 Marina, the founder of Maluti Communications, believes that to be a good leader, a solid reputation management expert, and an engaged citizen, you must leverage on your professional expertise, but also on your generosity gene. And all the while, have the courage to be a troublemaker, if necessary, to be aligned with your convictions and make good things happen.
And this is how she has steered Maluti over the last two decades.
Marina holds a Bachelor and a Masters in Communication Management (RSA), with a specialisation in reputation and crisis management. Maluti's clients describe her as a very active, hands-on and engaged collaborator.
With 20+ years of career in Corporate Communications and Reputation Management first in South-Africa and then in Mauritius, Marina has been an advisor and partner to many companies as well as governmental bodies/authorities. These include most of the large local conglomerates, quite a few parastatal government bodies such as the Mauritius Tourism Promotion Authority, key associations of employers such as the Mauritius Sugar Producers' Association, the Chamber of Agriculture, or Business Mauritius which federates over 1200 companies, and quite a few ministries. Marina also actively supports and advises numerous Small and Medium enterprises and entrepreneur(e)s.
Marina is also regularly called upon to work on challenging public affairs projects, at national level. This happens especially in the aftermath of various national disasters (natural or not!) or, more recently, in the context of the Covid-19 pandemic.
Over the last twenty years, Marina has been called upon to regularly give lectures in local universities.
Marina has worked on communication projects with clients in Europe – mainly UK and France-, in South-Africa, the Indian Ocean region and the UAE, as well as work with a Mumbai based company.
On the social front, she strongly encourages the whole Maluti team to volunteer time and skills for communication and reputation management projects for charities.
After a short spell in the legal field, Darish shifted to communications studies. Since then, he never left our intriguing world of communications and PR.
His career path within Maluti Communications says it all. He joined the company in November 2007 whilst he was still in the third year of a bachelor's degree in Mass Communications from Curtin University of Technology. Over the past 15 years, Darish has accumulated solid experience in public relations and marketing. On one hand, such prized skills and knowledge enable the senior partner of Maluti to churn out quick solutions in times of crisis. On the other, Darish plans, develops in a creative way bespoke communications and PR strategies for clients. He also holds a MSc in marketing management.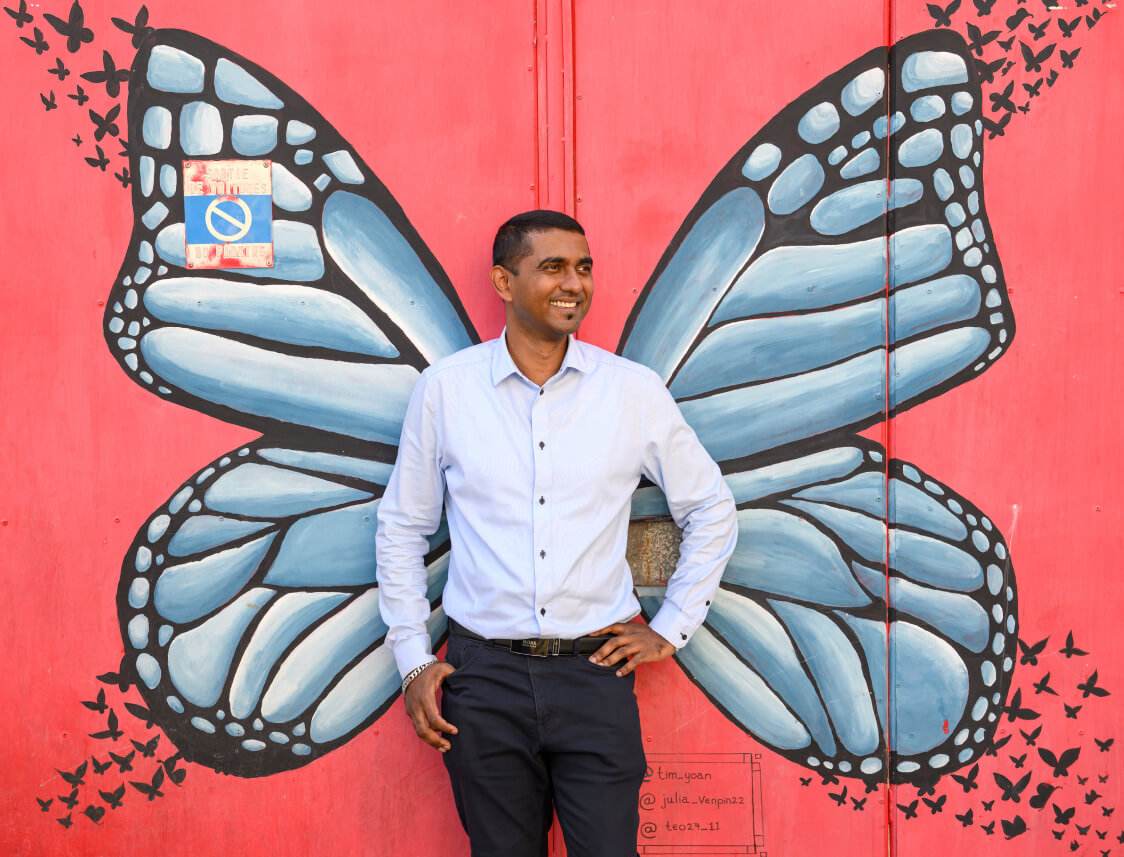 Soft speaking, Darish lends an attentive ear and provides guidance. He is an avid hiker and has a passion for traveling, discovering and embracing new cultures.
Over and above his immediate availability on the professional side, Darish is a strong advocate and supporter of international NGOs which work for human rights, poverty alleviation and education. A former active member in an international gender equality organization, he strives for gender equality as that's the way for a community, country and economy to move ahead. As a citizen, he remains committed and dedicated towards national causes.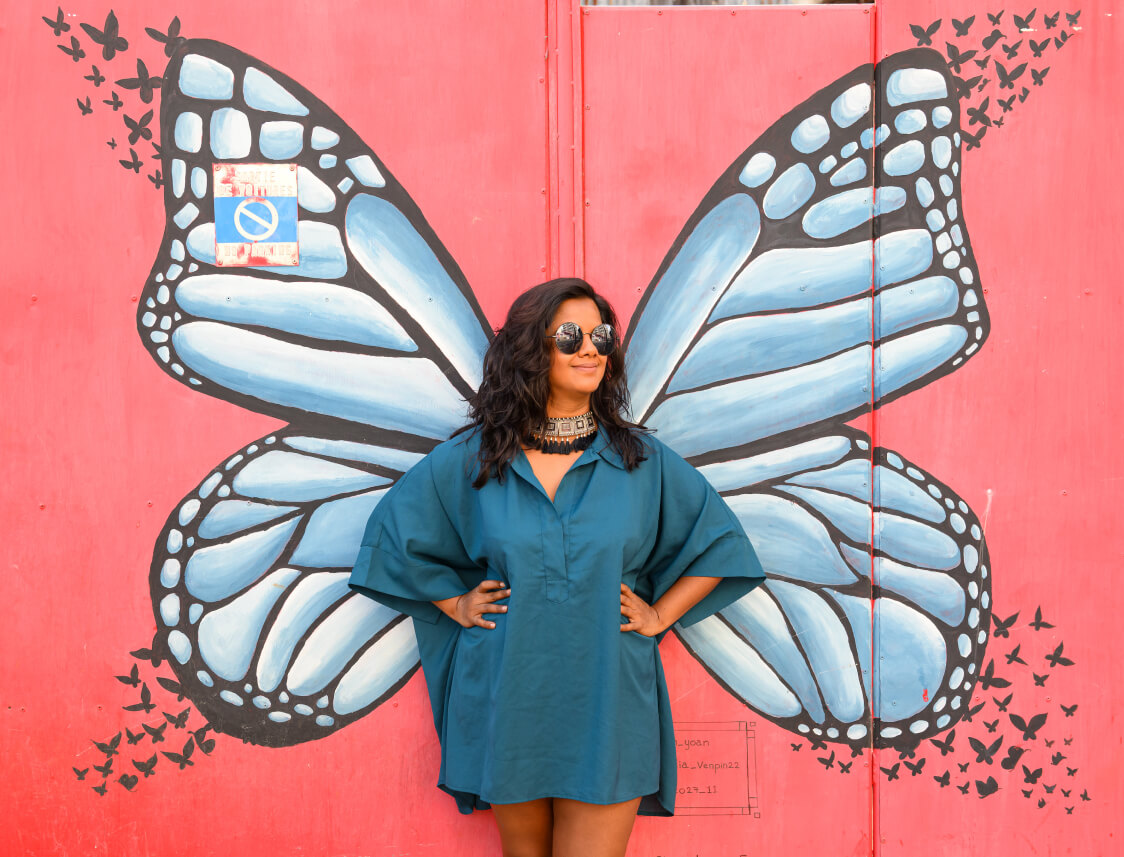 Anushka is a public relations strategist with extensive professional management experience in the public and private sectors. With a bachelor's degree in Communication from the University of Technology – Mauritius, over the past ten years, she has been engaged in community, government, and corporate communications, mastering media relations; events and communications planning and creation; issues and crisis management; philanthropy and cause-related communication; digital communication including social media and Web 2.0, as well as website content management.
Prior to joining the team at Maluti Communications, Anushka worked as a journalist for local daily newspapers, and as an event management consultant, organizing corporate events around the island. She was also a Brand Marketing Executive, planning and developing marketing strategies for various international brands represented in Mauritius, monitoring market trends and readapting her approach to cope with the demands of the industry, and ensuring that her brands always stayed ahead of the curve.
During her career, Anushka has had the opportunity to direct media relations efforts for major corporate organisations on a national scale be it for profile raising opportunities, brand awareness campaigns, or public affairs and crisis communication efforts.