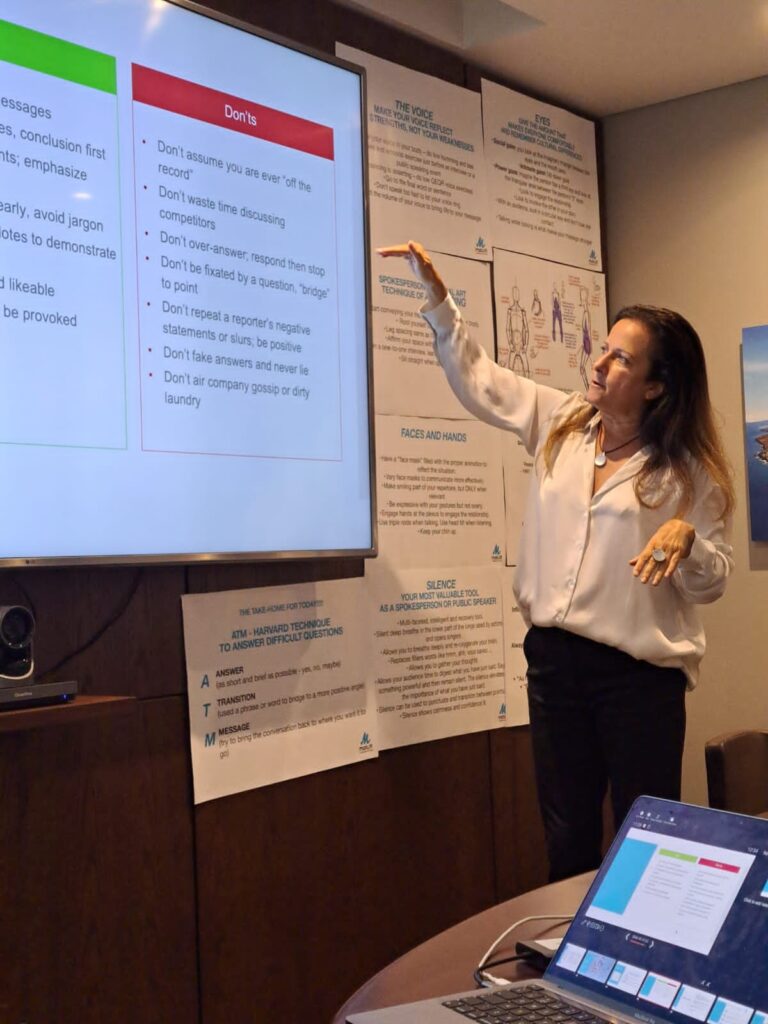 Maluti Training is a MQA approved training centre. We propose tailor-made training programmes in different communication cantered themes such as spokesperson training, crisis communications management, social media for professionals, storytelling, among others.
Our best-selling trainings are our "Communication Trainings" from crisis preparedness, to understanding financial communication or spokesperson training to name only these few communication skills that are essential in today's business environment.
2023 UPCOMING MQA REGISTERED TRAININGS
·      VOCAL MASTERY FOR CORPORATE IMPACT – tRAINER mARINa YTHIER-JACOBSZ – on demand
TOOLS AND STRATEGIES TO PREVENT BURNOUT – TRAINER FRANCOISE BIDART – ON DEMAND
SPOKESPERSON TRAINING – TRAINER MARINA YTHIER-JACOBSZ – ON DEMAND
UNDERSTANDING THE NEW MEDIA LANDSCAPE – TRAINER KAMLESH BHUCKORY – ON DEMAND
To help professionals in a variety of corporate roles to effectively communicate in the workplace by enhancing their interpersonal and professional communication skills, learn how to deliver a message effectively and gain a better understanding of the complexities of communication in the workplace. 
CORPORATE REPUTATION TRAINING PROGRAMS
To help leadership teams and employees understand their role in representing the reputation of their organization. The programme can involve a range of training methods, and can be developed over several days. Over and above formal training and coaching, these can include role-play activities and group exercises.
LEADERSHIP DEVELOPMENT PROGRAMMES
Focused on various components of leadership development, more specifically linked to relationships and communication: strengthening communication, building relationships, and developing social and emotional intelligence.
CORPORATE RESILIENCE DEVELOPMENT PROGRAMME
Some tools to identify, plan and respond to different risks, challenges, and opportunities which can directly affect the resilience of teams within and organisation. This type of training can also improve employee engagement and morale, boost morale and enhance overall performance. In addition, training linked to improving corporate resilience can help lead to a more collaborative work environment and create a culture of respect and engagement.