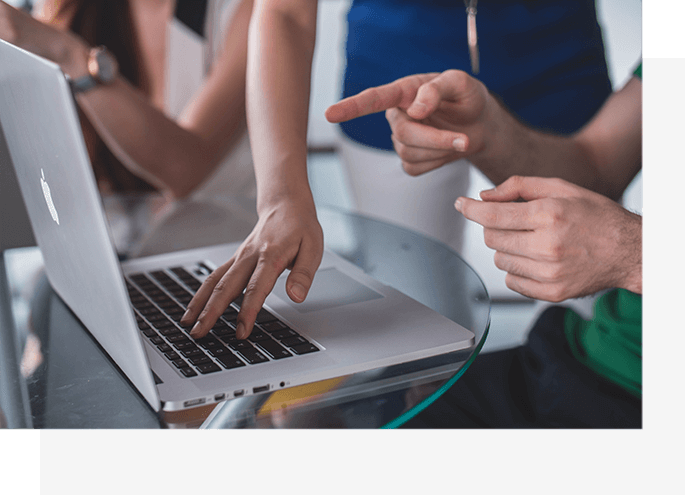 Maluti Training is a MQA approved training centre. We propose tailor-made training programmes in different communication cantered themes such as spokesperson training, crisis communications management, social media for professionals, storytelling, among others.
Our best-selling trainings are our "Communication Trainings" from crisis preparedness, to understanding financial communication or spokesperson training to name only these few communication skills that are essential in today's business environment.
What Training Programmes do we offer?
Corporate Communication training programmes
Corporate communication training is designed to help professionals in a variety of corporate roles to effectively communicate in the workplace. This type of training helps leaders and employees to enhance their interpersonal and professional communication skills, learn how to deliver a message effectively and gain a better understanding of the complexities of communication in the workplace.
Trainings often emphasize public speaking, team building, conflict resolution, customer service, project management, and collaboration. The goal is to equip employees with the tools they need to effectively communicate in any situation. By improving communication skills, participants can improve the overall performance of their departments and the organization as a whole.
Corporate communication programmes also includes Internal communication training which is is essential for promoting effective communication skills and strategies within organisations.
Corporate Reputation Training Programs
A corporate reputation training programme is designed to help leadership teams and employees understand their role in representing the reputation of their organization. The programme can involve a range of training methods, and can be developed over several days. Over and above formal training and coaching, these can include role-play activities and group exercises.
Additionally, topics such as how to listen and respond to customer feedback, the importance of managing the needs for information of stakeholders, including shareholders and policy makers, and speaking to the media can be included in the training.
Leadership Development Programmes
Maluti Training's Corporate Leadership Development Programme is focused on various components of leadership development, more specifically linked to relationships and communication: strengthening communication, building relationships, and developing social and emotional intelligence. The programme also focuses on developing a broader understanding of the management functions that promote team collaboration.
To develop communication and interpersonal skills, Maluti Training's Leadership Development programme also includes discussion sessions on best practices in leadership and communication strategies. It also covers active listening, problem-solving, conflict resolution, building coalitions, and managing diversity and inclusion.
Creating a reputation as a leader also requires public speaking, and the programme includes public speaking sessions where participants learn to craft meaningful messages and shape stories for various audiences, and practice presenting them in diverse settings.
Our programme also focuses on leveraging the power of relationships, understanding team dynamics, and engaging in meaningful trust-building activities.
Corporate Resilience Development Programme
Training is an essential tool to reinforce corporate resilience and help manage stress at work. At Maluti Training, we believe that we can provide some of the tools and knowledge necessary to identify, plan and respond to different risks, challenges, and opportunities which can directly affect the resilience of teams within and organisation. This type of training can also improve employee engagement and morale, boost morale and enhance overall performance. In addition, training linked to improving corporate resilience can help lead to a more collaborative work environment and create a culture of respect and engagement.
In the wake of the COVID-19 pandemic,we firmly believe that the importance of training leaders and managers to understand how to manage stress at work has become increasingly significant. With the potential stress-related effects of the pandemic, such as uncertainty surrounding job security, mental health issues, and an influx of remote workers, it is necessary for employers to prioritize strategies to help mitigate the impact of said stress on their teams.
Leadership and management training can help ensure employers are armed with the necessary skills and knowledge to identify stress in individuals and make effective interventions on an individual level. It can also assist managers in developing skills such as communication and listening to further assist in improving response to various stressors.
Financial Communication Training Programmes
Financial communication has evolved from a mere one-page or two-page document including data, quotes, and photos clipped to the papers to a fast-moving and dynamic use of multimedia platforms to convey corporate messages. Continuous training and assessment are key to the corporate image of a company when we talk about the correct dissemination of financial data, analysis, and forward-looking statements with investors, shareholders, authorities when relevant, and other interested parties including media and consumers.
Investor relations (IR) now represent a strategic management responsibility that integrates finance, communication, marketing, and adherence to securities legislations. Training of key personnel will empower them in shouldering critical responsibilities summed up as follows: Implementation and execution of a balanced and effective two-way communication between a company, the financial community, and other stakeholders ultimately contribute to a company's securities achieving fair valuation.
Maluti Training will showcase the importance of and the requirements of Environmental Social, and Governance balance (known as ESG), cyberattacks on high-end corporate technology backbone, and compliance to broader national and international financial regulations and standards pertaining to Anti-Money Laundering and Financing of Terrorism.
In a fast-paced environment where a decimal point in a wrong position that fuel share values or deflate it to naught, it is essential that the front and back office of the financial communication team understands the context, the targeted audience, and also why effective use of multimedia tools do matter.
Through training and assignments in two channels – written and oral – the outcome is acquiring the latest techniques required to overcome the gap in financial proficiency between you – i.e., the financial specialist – and the one you are communicating with.