GREEN ENERGY – AWARENESS TO COMPEL ADOPTION OF ARUNDO
Public Affairs/Strategic Communication/Media Management /Crisis Communication
Situation – Introduction of Arundo Donax green energy in targeted countries.
The company Equilibre wanted to introduce a new green energy production for Mauritius, based on the "Arundo Donax" plant. Mauritius would be used as a test-ground for the introduction of Arundo Donax green energy in targeted sub-saharian African countries.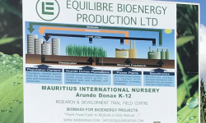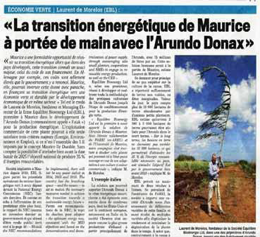 Maluti's Consulting role
Introduce and explain the Arundo project to the Mauritian decision-makers.
information dissemination and strategic communications with regards to Mauritian consumers and green pressure groups.
Rally small planters who had abandoned their cane culture around this project, as local production of Arundo Donax is essential.
Reputation building of the promoter of the project.
Educate relevant stakeholders, including the local and regional media.
Crisis communication preparedness and management on all issues that could negatively impact the project
Outcome
The authorities recognized Arundo Donax as a potential energy solution and national subsides have already been granted.
2 cooperatives of small farmers have already rallied around the project and are returning to their land. 
Some large sugar groups have started collaborating with Equilibre.
International investors for the project.